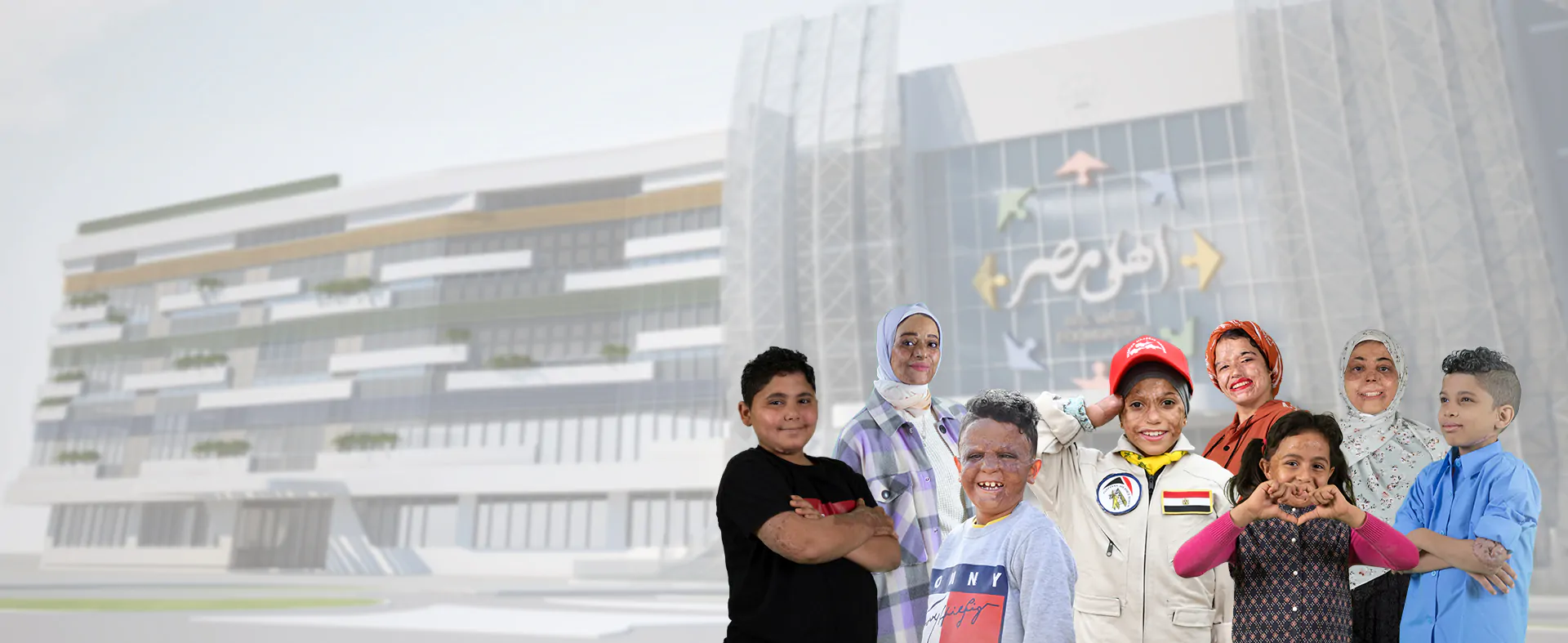 MISSION:
The Ahl Masr Trauma and Burn Hospital is an empowerment agency for burn and trauma victims.
We provide tailored and efficient integrated burn and trauma management to help re-integrate victims back into society with a healed mind, body and soul. Our emphasis on holistic wellness has inspired our patient-staff centric model, to care for the patients, families, and staff alike
VISION:
To establish a borderless system for trauma and burn victims that utilizes research and new technologies to develop socioeconomically efficient and innovative prevention and treatment solutions.
VALUES:
▪ Continual Improvement – We will continuously grow and improve as an organization for the benefit of the victims
▪ Excellence – We will always uphold a high standard of quality in everything we do for our victims
▪ Innovation – We will be an innovative hub for research, treatment, partnerships, all to be shared for the greater benefit of all burn victims globally
▪ Integrity – We will be honest, trustworthy, and transparent in all of our relationships
▪ 360 Relationship – We are dedicated to caring for our Ahl Masr Family, from victims, to their families, employees, institutions, and partners