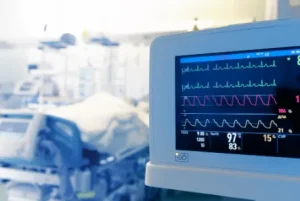 Overview:-
The intensive care department at Ahl Masr Hospital for free burn treatment is designed to maintain maximum infection control, as the skin is the largest and most sensitive organ in the human body and its exposure to burn affects 100% of the rest of the body, therefore the burn patient needs quick intensive care, and that what will be achieved soon with the opening of Ahl Masr Hospital, the first hospital for free burns treatment in Egypt & MENA region.
Field of Services: –
Days after the burning accident, the death rate rises up to 60% due to infection in the blood, and in order to control the spread of infection, Ahl Masr Hospital for free burn treatment is in charge of providing a healthy environment for burn victims through:
1- Individual intensive care rooms.
2- Special Corridors for medical teams and other separate for visitors, taking into account the presence of private visiting rooms for intensive care, to preserve the privacy of each patient.
3- تم مراعاة تجهيز غرف الرعاية المركزة على أن يلحق بكل غرفة، غرفة غيار داخلية خاصة بها 
4- Each care room has an "Anteroom" attached to ensure that the air does not mix inside the care rooms and is separate from the rest of the hospital.
5- The infrastructure of the intensive care rooms is equipped to be capable of carrying out dialysis procedures within the intensive care room.